Konica Minolta Connect - Revolution Symposium event held on 4th October at Eastin Hotel aims at introducing a range of IT-focused products and solutions suitable for all businesses – from SMEs to big corporations. This event is attended by business owners, C-level suites, and mid-to-senior management of a broad cross-section of industries.
The products showcased at the event were production printers, office solutions, Robotics, Mobotix, Enterprise Resource Planning solutions, managed IT solutions, and a preview of two new future vertical products – Woundaide and Oil and Gas Monitoring solution.
Gallery: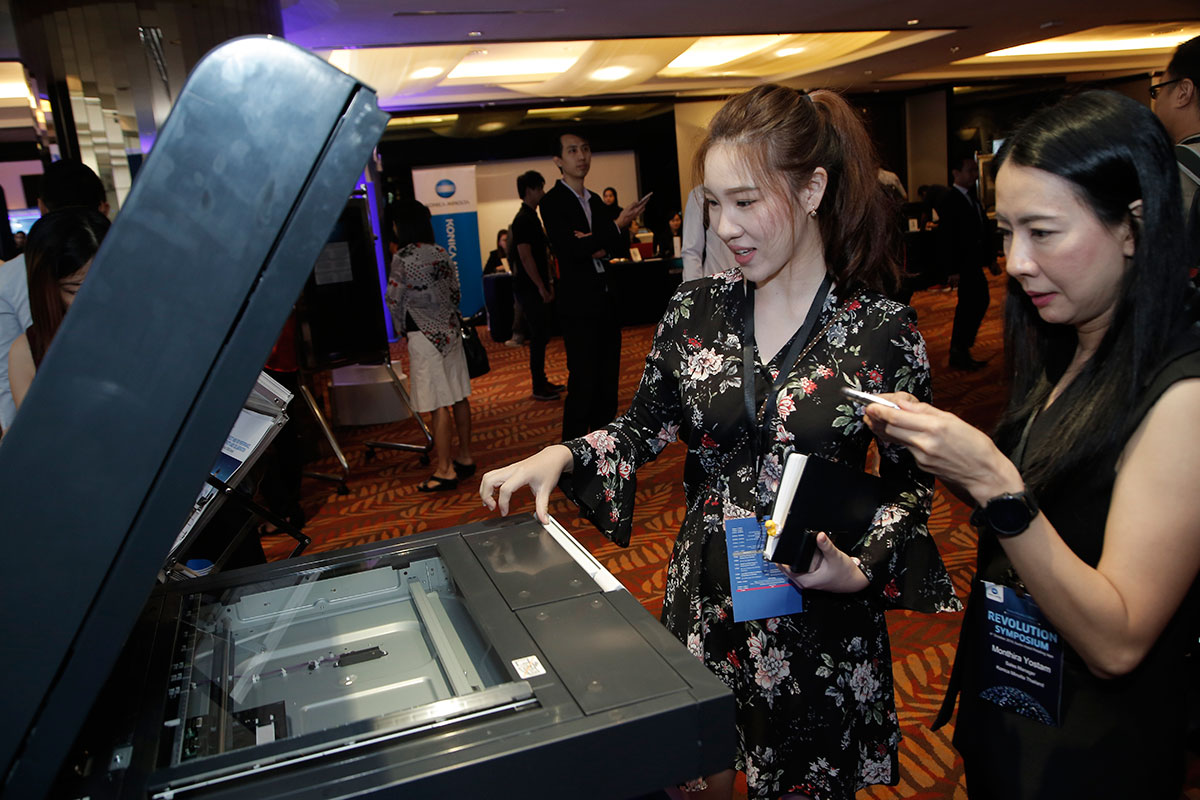 About Konica Minolta Business Solutions (M) Sdn Bhd
Konica Minolta Business Solutions (M) Sdn Bhd was established over 37 years ago in Malaysia with a wide network of 12 branches throughout Malaysia. It is now transforming the workplace of the future with its customer-centric solutions and hardware for the digitally connected world. We are committed in creating new values through our expertise for the society of the future. From information management to technology-enabling tools, the solutions are designed to help businesses save time and improve productivity by accessing information at a faster pace, support mobility, and optimise business processes with workflow automation while continuing with our organic print business covering office printing, production printing and industrial printing. Konica Minolta, Inc. has been named to the Dow Jones Sustainability World Index for seven years in a row. For more information, please visit http://www.konicaminolta.com.my/ and follow KonicaMinoltaMY on Facebook.