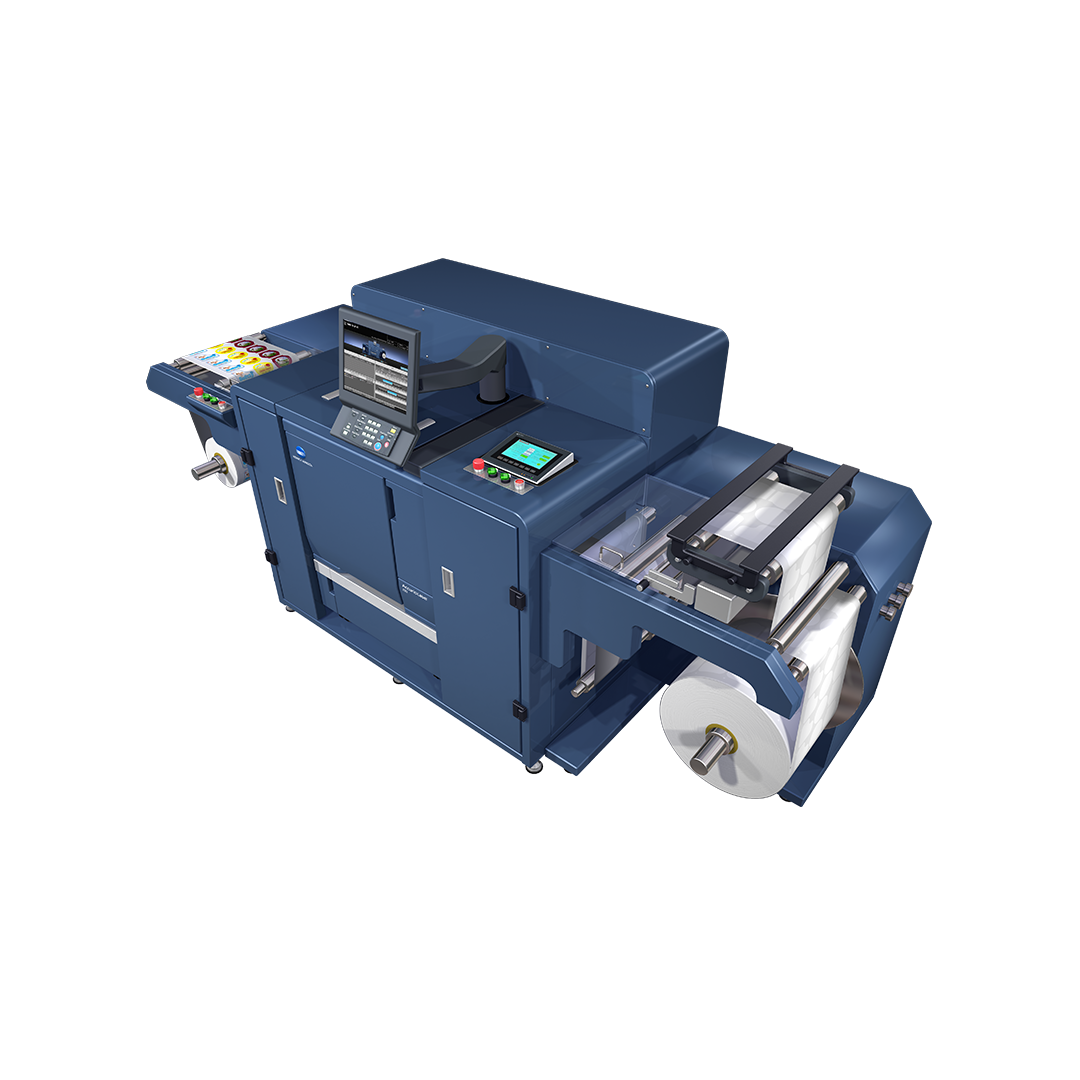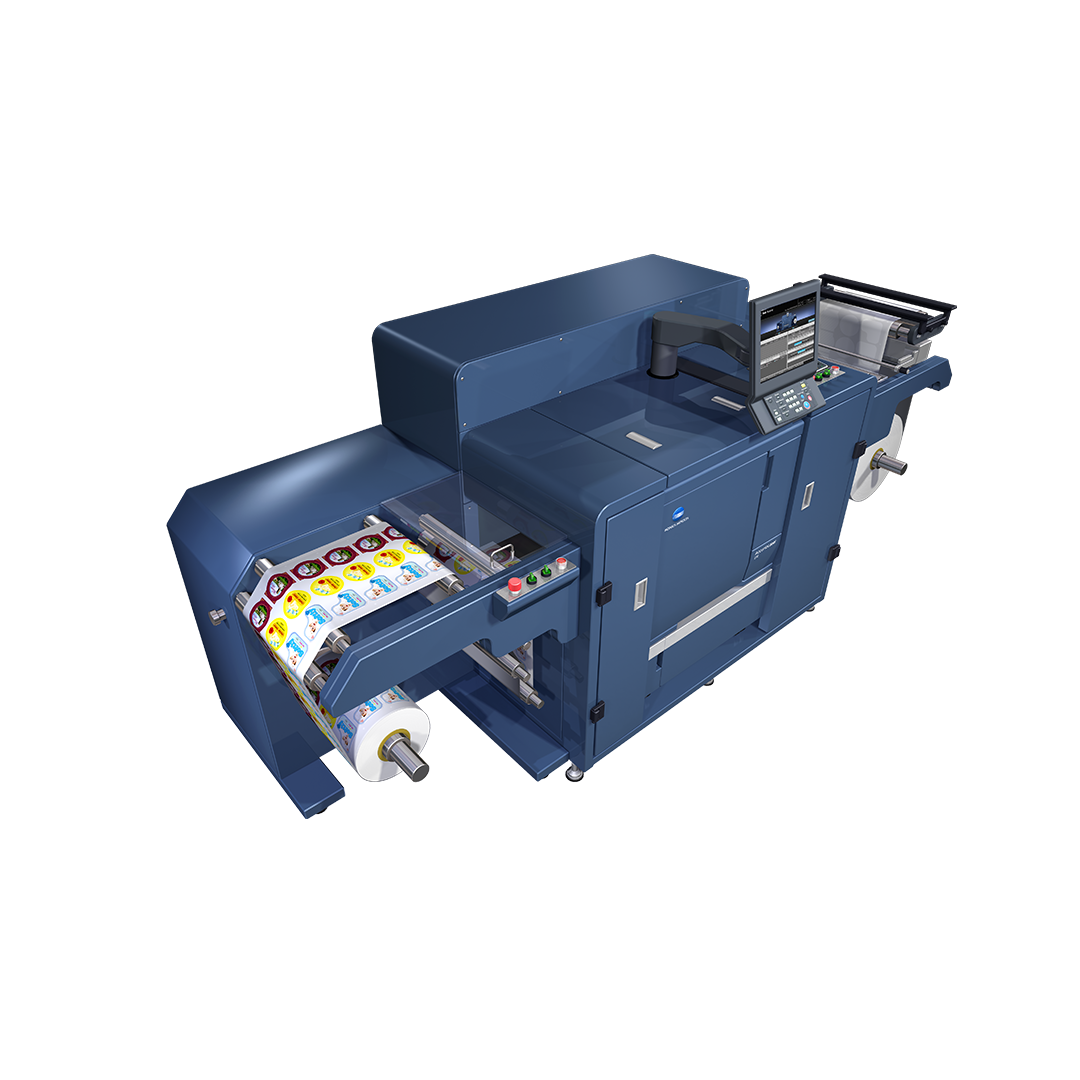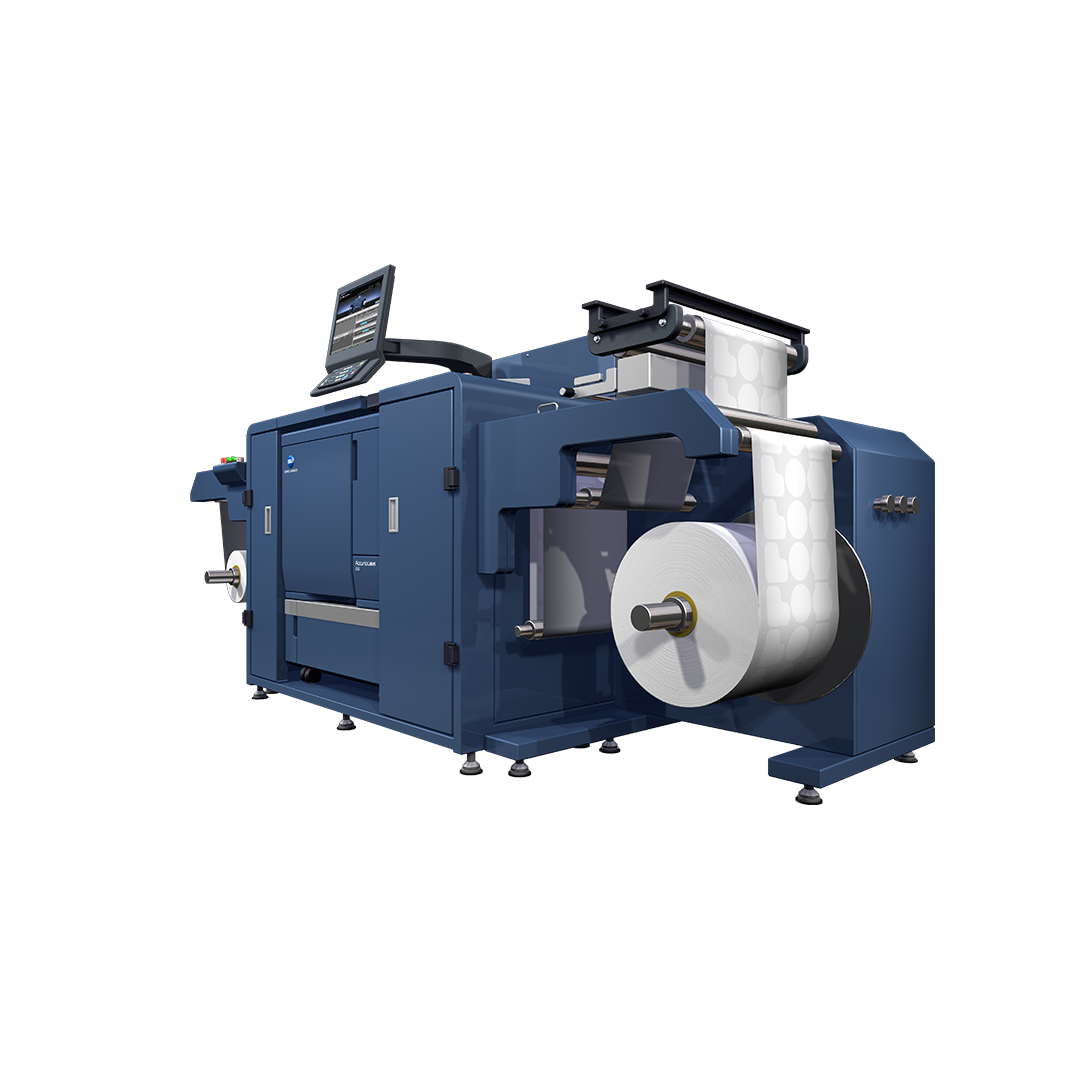 AccurioLabel 230
Profitable label production in small batches


A digital label printing system that offers enhanced productivity, job flexibility, operability and excellent image quality with affordable system cost, is a 'Perfect Fit' for business expansion and parallel use with existing analogue presses.
Overview
High performance in compact system
High productivity with maximum print speed of 23.4 m/min.
Excellent image quality to meet a wide range of diversifying needs.
Wide media compatibility without pre-treatment.
Small foot print.
Outstanding operability.
Sophisticated colour management features.
Superb colour stability.
Applications realised by AccurioLabel 230 to meet a wide range of diversifying needs.
Enhanced Productivity & Flexibility
To meet demands of digital printing business such as shorter turnaround and expansion of print application, AccurioLabel 230 improves overall productivity and job acceptability especially overprinting capability on pre-printed transparency or coloured media.
Fast print speed up to 23.4m/min
Most of tack papers and tack films can be printed with the maximum print speed of 23.4m/min. The print speed enhanced from previous model realises faster turnaround time and contributes to expand the printing business.
Short warm-up time
Warming-up time from job to next job is minimised by no turning off of fusing unit. It not only improves overall production efficiency by the minimum job switching time, but also minimise the paper waste.
Over printing capability with accurate registration
Over printing kit (Optional) is provided to enhance the usability. It enables digital 4-colour printing on pre-coated media with accurate registration that is realised by newly adopted eye mark sensor.
Excellent & Consistent Quality
High image quality is realised by Konica Minolta's unique technology through faithfully facing the high-level needs in digital print market. Colour fluctuation is controlled within the minimum under various condition, which ensures stable and beautiful finish for the first through to the last prints. High image quality that brings higher value of printed material generates advantages for the print services.
High resolution 3,600 (equivalent) x 1,200dpi x 8bits
Combined with the reproductive capability of digital toner HDE, small characters and the fine lines can be printed clearly and colour images beautifully output in rich gradations.
High quality screens
Equipped with a total of 12 types of screen, 6 dot screens, 3 line screens and 3 stochastic (FM) screens, the system can be matched to applications and purpose such as proof output, photograph printing and moire suppression.
Auto-refining developing system
A new carrier is supplied together with the toner to refresh the carrier in the developer, stabilising the developer condition to maintain high image quality throughout the system lifetime. The longer developer life also minimises downtime.
Outstanding Operability
Compared not only to flexography, but also liquid development and inkjet printers, AccurioLabel 230 ensures ease of maintenance. Tasks that take time on analogue machines such as colour adjustments can be performed with ease on a digital machine. The ability to perform operations simply by following on-screen instructions makes it possible to operate the machine with little time needed for training.
Color Centro
Equipped with colour management software as standard, allowing operation, editing and setting for colour correction, colour profile creation, etc. that best suits the digital press used.
AccurioPro Hot Folder
AccurioPro Hot Folder allows you to directly print a PDF or TIFF file without starting an application. You can also preset the job settings and reduce the burden of making print settings.
APPE 4.6
Equipped with Adobe genuine APPE 4.6. Capability of directly printing PDF files without using the print driver enables faithful reproduction of transparency. Optional UK-218 (APPE kit) required.
---
FACTS & FIGURES ABOUT ACCURIOLABEL 230
---
Download Brochure
For an obligation free demo or for more information about Konica Minolta's solutions, please email your requests to marketing.1@konicaminolta.com
Download Brochure